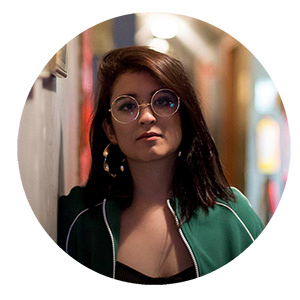 She divides her time between documentary filmmaking, animation and illustration. 
Illustrator of the picture book "Manual for Hunting an Idea", winner of the Medellín artistic grant 2014, and published by Tragaluz Editores. 
Illustrator of the children´s book "Las Aventuras de Ulises", published by the Colombian Ministry of Culture in 2017. 
Winner of the graphic novel residence at the Maison des Auteurs (House of Authors) of the Angoulême Comic Festival, France 2018.
In addition to her work in illustration, Catalina has directed several short films including Reciclando Recuerdos, winner of the Catalina Indian Award for "Best New Creator" at the Cartagena International Film Festival 2011 and "Cárcel", winner of the 2016 Colombian Fund for Cinematographic Development (FDC).
For any inquires contact me at:
katavasquez1@gmail.com
 Pepsi, Procter & Gamble (P&G), International Amnisty, Universidad de Antioquia, Universidad Eafit, Tragaluz Editores, Galletas NOEL, El Espectador, Fundación FNPI Gabriel García Márquez, Alcaldía de Medellín, Fiesta del Libro y la Cultura, Revista Cromos, Revista Fucsia, Ministerio de Cultura de Colombia.